ROAD TO THE 10TH YEARS JOURNEY WITH SALONPAS HCMC MARATHON
The 2023 Salonpas HCMC Marathon will celebrate 10 years of the city's iconic race, and mark the decade-long journey of promoting health, fitness, and wellness with the running movement in Ho Chi Minh City and Vietnam.
All the great determination has made the decade race today. The greatness lies within the great runners who have put effort into running and breaking down the barrier. There is in each individual the determination not to give up and always look forward to getting better after each finish line. The great race as a whole comes from all support from those who have come and been part of the race.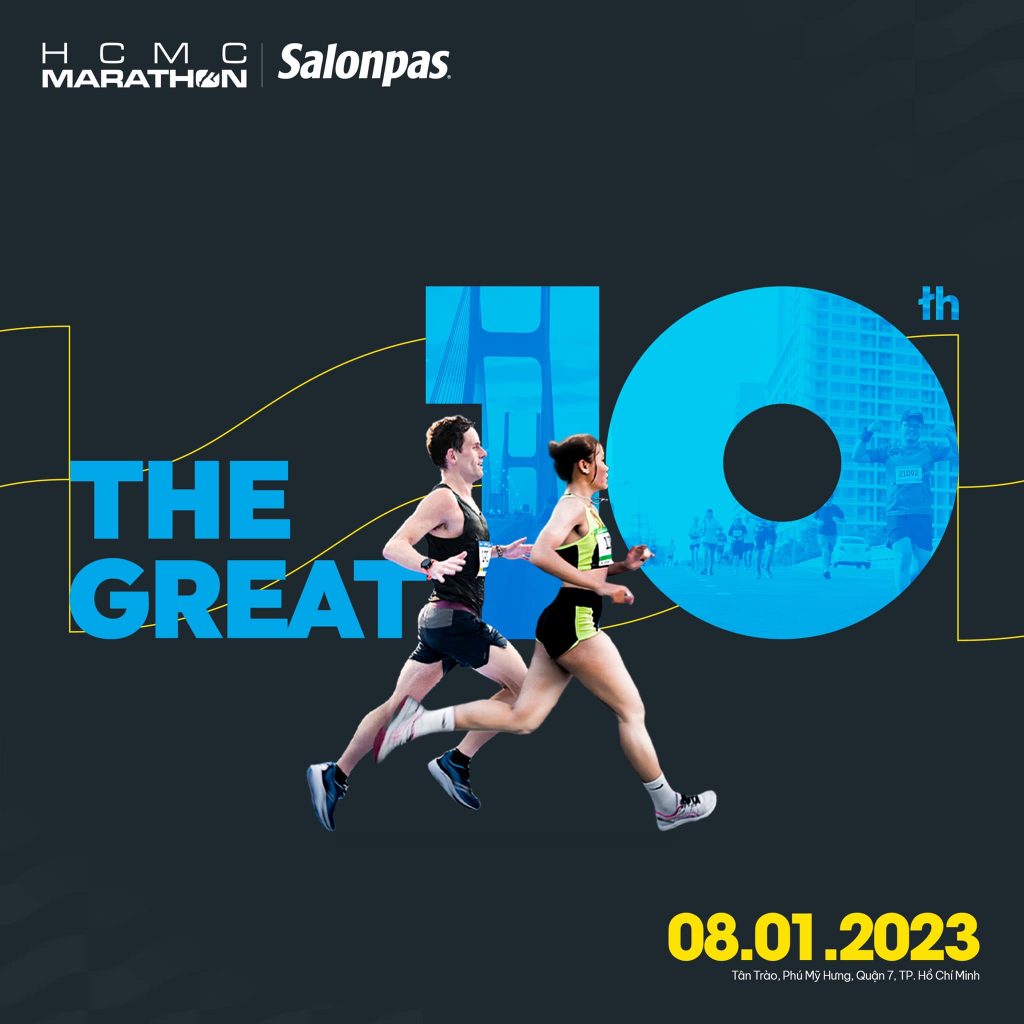 We are toward 2023 with the same spirit as our first day. It is the experience of crossing a finish line feeling, raising your hands up in the air in triumph, a moment that will shape you. The 10th race with many exciting activities is waiting for you to take the challenges and celebrate your victory, your milestone with us.
Put on your running shoes and RUN!